Kazum presents:
THE INDO-JAZZ SESSIONS: GUILLAUME BARRAUD QUARTET
From £8 (Early Bird) - £15
Entry Requirements: none
An exhilarating fusion of Indian music and contemporary jazz with some of Paris' finest musicians.
Refracting the spirit of India through the prism of jazz, Guillaume Barraud launches Arcana: The Indo-Jazz Sessions (on Riverboat) finding a sound that floats timelessly whilst bubbling with restlessly energy; setting the pure tones of the bansuri flutes against hard-edged electric guitar and moody, grooving bass and drums.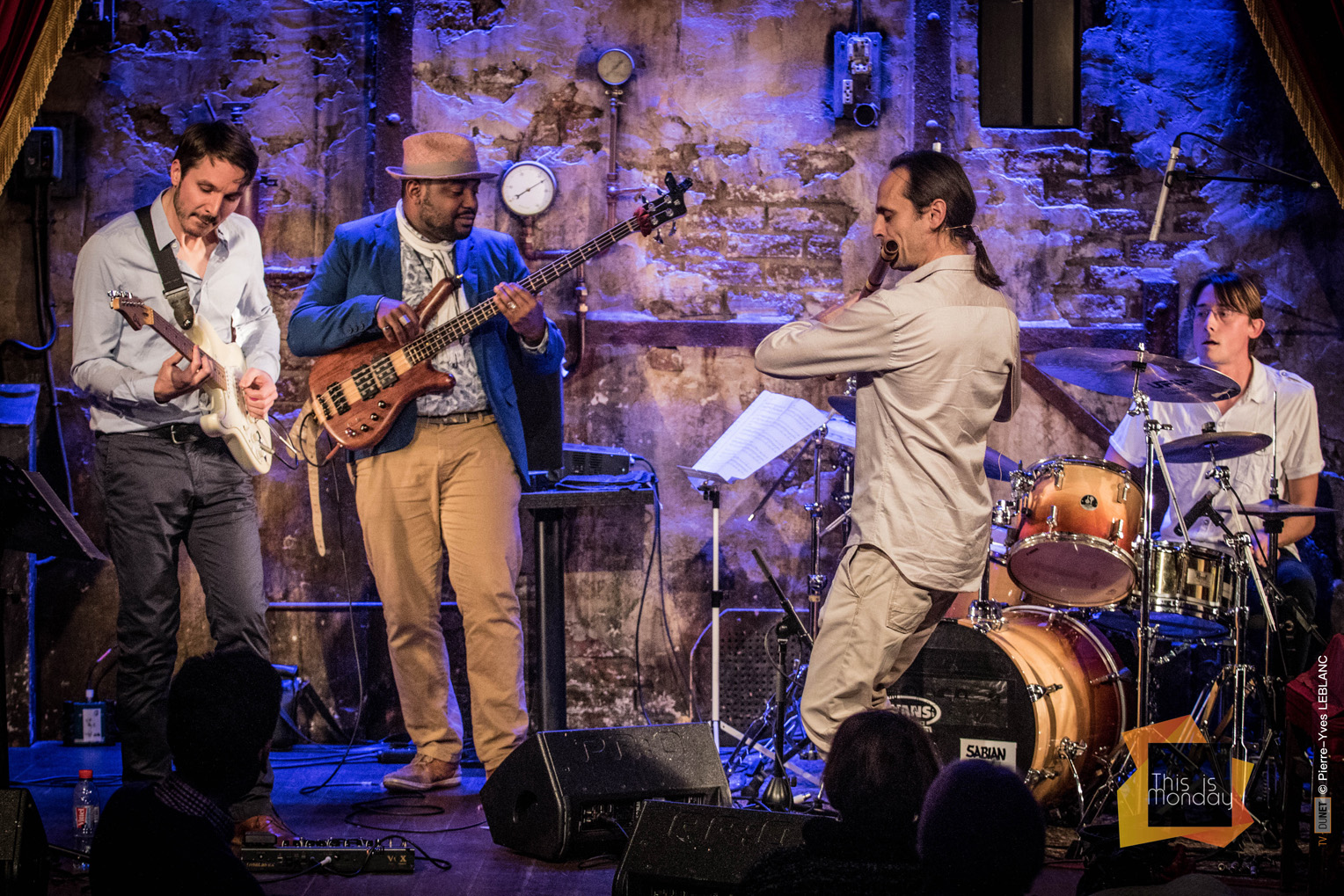 Barraud first started playing guitar at very young age, but it wasn't until his encounter with the Indian music legend Hariprasad Chaurasia that he began to find his voice with the subtle and haunting sound of the Indian bamboo flute. Five years under Chaurasia's guidance awakened the inspiration.
Imbued with the sacred colors of India, the album Arcana is composed on guitar, an instrument with which the author has kept a strong bond over the years. Its content is narrative but open to improvisation.
In 2015 he founded quartet, featuring British guitarist Tam De Villiers, Belgian drummer Xavier Rogé and bassist Johann Berby from Reunion Island. Arcana was recorded in just 2 days. This evening they make their UK debut.
"We had Shakti and the Mahavishnu Orchestra in the 70's, and more recently Mukta in France, which has mixed jazz and sitar. The Guillaume Barraud Quartet renews and modernizes the Indo-Jazz fusion genre." *Jean-François Viaud – Jazz Rhône-Alpes * "When Guillaume Barraud's quartet arrives on stage, we discover yet another face of jazz… The delicate melody of the Bansuri flute wraps around the neck, down the back, soothes, softens. This quartet is a kind of flying carpet" Caroline Prévost – La TeamZic
Guillaume Barraud: bansuri flutes Tam de Villiers: electric guitar Johann Berby: bass guitar (Trilok Gurtu Group) Xavier Rogé: drums (Ibrahim Maalouf Quintet)