Kazum presents:
LUAR NA LUBRE - LEGENDARY GALICIAN FOLK BAND
£10-£16
Entry Requirements: All ages
Early Bird (Limited Number Available) (e-ticket)
Advance Tickets (e-ticket)
Luar Na Lubre (Moonlight of the Magic Forest) is Galicia's leading Celtic folk band, celebrating over 30 years of great music, 17 albums and over 300,000 sales.
Heading to Glasgow for Celtic Connections where they will perform with BBC Radio 3's Mary Ann Kennedy and recently having finished a tour with Scottish folk legends Capercaillie (also founded around the same time in the mid-80s) Luar Na Lubre take time to make a rare London stop and to share their beautiful and dynamic interpretations of Galician folk music, which is part of the Celtic tradition. Tickets are £10 (plus booking fee) if you buy before the end of December, going up to £12 and £16 on the day. Don't miss this really unique show at Rich Mix 35-47 Bethnal Green Rd, London E1 6LA.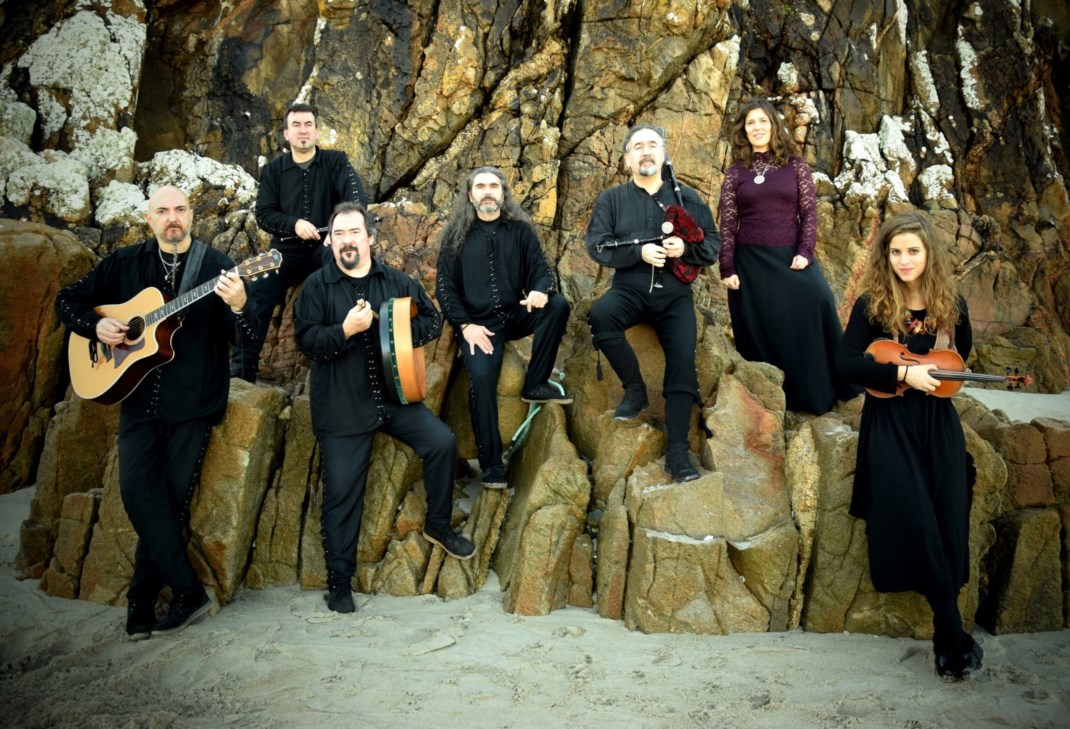 The band rose to international fame when Mike Oldfield used their song O son do ar on his 1996 Voyager album and his Tubular Bells III album featured Luar Na Lubre's then vocalist and they toured with him as support band.
Don't miss their London show!
Listen O SON DO AR - Luar Na Lubre
Luar Na Lubre's music is suggestive and atmospheric as well as rhythmic and dance-inducing with flying melodies led on Galician bagpipes, flutes, and fiddle. They have been significant in the Celtic revival in Galicia, demonstrating the very obvious cultural connections between northwest Spain and Ireland.
BIEITO ROMERO bagpipes, accodion, hurdy-gurdy BELEM TAJES voice ANTIA AMEIXEIRAS fiddle PATXI BERMUDEZ bodhran, percussion PEDRO VALERO guitar XAVIER FERREIRO percussions XAN CERQUEIRO flutes
The concert is at Rich Mix 35-47 Bethnal Green Rd, London E1 6LA
Supported by the Instituto Cervantes